A commercial strategy of controlling multiple stages of any supply chain is an opportunity to satisfy consumers. This strategy of vertical integration is ideal for competitive markets, and it's an advantage for managers of supply chain processes. When manufacturers control the market's distribution channels, it gives them greater market share automatically. However, applying this vertical integration concept in e-commerce markets might encourage monopoly. Also, it could reduce the quality products because of unhealthy competition. Let's share some applications of the vertical integration strategy.
It's Cost-effective and Free From Middlemen
As an attractive online retail sales model, a vertically-integrated strategy links consumers and producers. Also, this strategy eliminates the inconvenience of relying on middle-men for transactions. Without bearing the cost of mark-up prices from distributors, consumers can save some money from every purchase from vertically integrated companies. This margin leads to lower prices of goods and services. Unlike department stores that act as middlemen, vertical integration reduces scarcity or hoarding of products.
Response Time Is Fast
A manufacturing company understands the benefits of raw materials to consumers and might communicate effectively than its distributors. Having firsthand experience with consumers helps to track the performance of products. It creates feedback mechanisms for quality assurance and boosts confidence in the brand. Online retail platforms use web presence and effective website design to influence consumers' preference for their services or goods. Additionally, vertical integration technique is an efficient method of addressing quality control issues.
Promoting Better Economies of Scale
Raw materials sourcing, manufacturing, distribution, and retail are important stages of any supply chain management. Usually, marketplace activities increase when this network runs smoothly. In management, vertically-integrated companies focus their investments in operating profitable joint ventures. This channel of producer, wholesaler, retailer, and consumer is ideal for reducing the per-unit cost by bulk purchases. Unlike traditional shops, e-commerce channels can supply in bulk, deliver and give amazing discounts.
Are There Challenges With The Vertical Integration Strategy?
Many macroeconomics experts believe that vertical integration's pros outweigh the cons, but let's analyze a few of these disadvantages.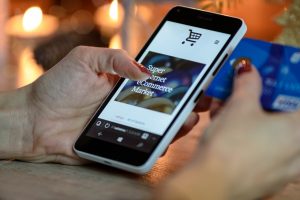 Huge Setup Cost
Warehouses and retail stores are expensive construction projects, and they come in sizes. While storing loads of products, vertical integration companies might need to invest in factories and distribution systems. Maintaining efficient production plants can affect the profit margins of new companies. For companies to the whole value supply chain, they need finance.
Compelling Sales Partnerships
Even when with a unique product line, companies can increase their sales output by using e-commerce giants like Amazon. Manufacturing companies with online retail presence often bow to the competitive strength of Amazon. Usually, A-list online shopping systems help consumers with a range of products. The concept of vertically integrated commerce can't compete with Amazon easily. So, manufacturers can partner with Amazon for their products to be seen with a quick Google search. Additionally, these manufacturers can apply vertical integration on the sidelines and align with a top-rated e-commerce giant.
E-commerce Competition
The threat of losing business focus outside production is higher with the lack of a diverse set of skills. In supply chain management, after-sales and customer service are important stages of post-production. However, running a successful e-commerce business is difficult without hands-on experience and competence. Unlike factories where employees run shift duties, physical stores compete with creative ideas to grab more market shares. So, an efficient workforce that focuses on customer service and innovative strategies can reduce the risk of most supply chain uncertainties. Otherwise, a loss of focus can cause disruption and affect the success of a brand.